GLAMOURCON 55 Chicago 2013

June 1 and 2, 2013
Crowne Plaza O'Hare - Chicago
5440 North River Road, Rosemont, IL 60018

(across from the

Donald E. Stephens Convention Center

- 1.5 miles from O'Hare Int.)


Saturday - 11am to 6pm
Sunday - Noon to 5pm


Discounted Parking At The Hotel





SHOW HOTEL & LODGING
Crowne Plaza O'Hare - Chicago
5440 North River Road, Rosemont, IL

60018
SPECIAL $97 ROOM RATE !

Want a super GREAT RATE on a beautiful room at the
Crowne Plaza?
DISCOUNTED ROOMS END MAY 25!!!
Some normal hotel discounts (AAA, AARP, Best Available)
still apply.
Rooms are limited so don't wait.
Book your room now!

Click here or
call 877-337-5793
for available rooms.

EXACT CHANGE FOR ADMISSION
WOULD BE GREATLY APPRECIATED
The following links may contain adult material. You must be at least 18 years of age, desire to view adult material and this material must be legal to view in your location. Glamourcon is not responsible for any content found through these links. By clicking on any link on this site, you agree to this disclaimer.
PLAYBOY PLAYMATES

All Appearances Are Subject To Change
Receive your updates here and on
KERRI KENDALL 09/90
PAMELA HORTON 10/12
"Gamer Next Door"
Battle Pamela in our "Smash Bros Brawl Tourny"
Join her at GC for "Game Talk with GND Pamela Horton"

JULIE CIALINI PMOY 1995
LIZ GLAZOWSKI 04/80
JANET LUPO 11/75
PATRICE HOLLIS 09/07
CATHY ST. GEORGE 08/82
LINDSEY VUOLO 11/01
NATALIA SOKOLOVA 04/99
LORRAINE MICHAELS 04/81
AVA FABIAN 08/86
JANET QUIST 12/78
CHARLOTTE KEMP 12/82


Don't miss Charlotte's brand new book.
Check out the listing below.
LUANN LEE 01/87
DONNA PERRY 11/94
SHELBY CHESNES 07/12
BETH WILLIAMS 08/12
CRYSTAL McCAHILL 05/09
JULIETTE FRETTE 06/08
CARRIE YAZEL 05/91
LOUANN FERNALD 06/79
CARA ZAVALETA 11/04 (Sat. only)
AUDREY ALEEN ALLEN 06/13
AUDRA LYNN 10/03
CHECK BACK SOON FOR UPDATES
GLAMOURCON CHICAGO WORKSHOPS
Shooting Workshops with photographer Mark Daughn


Workshop #1 - Saturday June 1, 11:00am to 1:00pm
Model: Ashley Ilenfeld

Workshop #2 - Saturday June 1, 4:00pm to 6:00pm
Model: Traci Denee

Workshop #3 - Sunday June 2, 11:00am to 1:00pm
Model: Sarah Blake


These shooting workshops sold out quickly last year
Register Now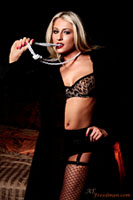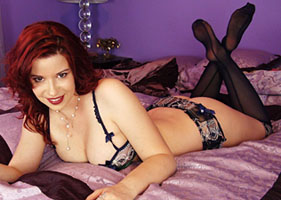 GUESTS, MODELS & DEALERS
All Appearances Are Subject To Change
Receive your updates here and on
SAMANTHA GRACE
www.samanthagracelive.com
THE RAG MAG REJECTS
www.theragmagrejects.com
CARLOTTA CHAMPAGNE
(as seen in Playboy Cyber Girl, Special Editions)
TITANIA LYN
(as seen in Playboy SE Cover Model)
SARALIZ
(as seen in Playboy, Penthouse and Hustler)
STEPHY C
(as seen in Playboy SE)
VICTORIA VERTUGA
(as seen in Maxim)
PLAYMATE CHARLOTTE KEMP
has a brand new book!
For My Eyes Only" the Poetry, Prose and Short Stories
of Charlotte Helmkamp
Available at her website and soon to Amazon and Kindle
www.charlottekemp.com
AKIRA LANE


www.akiralane.com
TODD BORENSTEIN
Popular Pinup Artist and Illustrator
New Paintings, Drawings and Limited Edition Prints. Also taking
commissions at the show.
www.toddborenstein.com
International Glamour and Bondage Model From the 60s
TERI MARTINE
MONSTERS AMONG US
Featuring
Playboy Special Editions, Playboy Foreign Editions
and a wide range of collectible magazines, books, posters,
laserdiscs and vinyl!
www.monstersamongus.net
PEEDY MEDIA
presents
TRACI DENEE
Playboy Cybergirl
twitter.com/tracidenee
ASHLEY ILENFIELD
Playboy Cybergirl and Special Editions
twitter.com/ashleyilenfeld
SARAH BLAKE
Adult and Fetish Model
www.sarahblake.com
CRISTAL CATALINA
www.modelmayhem.com/165994
NIKKI GIAVASIS
Model, Actress, and Author
www.nikkigiavasis.com
LEA BROCK
Southern Belle Glamour Model
www.modelmayhem.com/1447094
LIZA POTTER
Glamour and Fitness Model
www.modelmayhem.com/237622

MARIO De GEORGE PHOTOGRAPHY
www.modelmayhem.com/63109
APRIL ROSE
Writer, Broadcaster, Host
As seen in Maxim's annual list of the
100 most beautiful women in the world!
www.aprilroseonline.com
JENNIFER KORBIN
Actress and Model
as seen as the
Star of HBO/Cinemax TV Series Lingerie
and many more! Also seen in Playboy, Maxim,
FHM, Stuff Magazine, Mystique and more!
DANIELLE DAY
Actress, Model, Playboy Cybergirl
KATE LEXINGTON
International Playmate
www.modelmayhem.com/1656517
CHECK BACK SOON FOR UPDATES
THIS SHOW IS CARBON NEUTRAL!
The carbon footprint of Glamourcon 55, which includes the hotel usage and travel to and
from the show, will be offset by the purchase of reforestation efforts. The cost to do
this is a personal gift and NO admission fees will be used for this purpose.

This Banner Space Is Available To Models & Vendors. Contact Bob



By using links on the Glamourcon web site, you agree that: Glamourcon may provide, or third parties may provide, links to other World Wide Web sites or resources. Because Glamourcon has no control over such sites and resources Glamourcon is not responsible for the availability of such external sites or resources, and does not endorse and is not responsible or liable for any Content, advertising, products, or other materials on or available from such sites or resources. Glamourcon shall not be responsible or liable, directly or directly, for any damage or loss caused or alleged to be caused by or in connection with use of or reliance on any such Content, goods or services available on or through any such site or resource.
---

Playboy, Playmate, Playmate Of The Year, and Rabbit Head Design
are marks of Playboy Enterprises International, Inc and are used with permission.


---

GLAMOURCON registered in US Patent and Trademark Office.
Glamourcon lips logo are TMs of Glamourcon, Inc
All Rights Reserved
Copyright 2007 Glamourcon, Inc. & Exoart.com