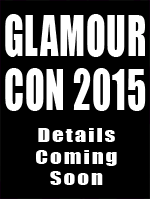 GLAMOURCON
GAMING

Updated August 9, 2013


Glamourcon Long Beach
August 24 & 25

Register For Gaming Events Online Now

Participants in the Glamourcon Game Events also receive
an exclusive signed limited edition poster from Pamela Horton


Mario Kart Racing Tournament with Playmate Pamela Horton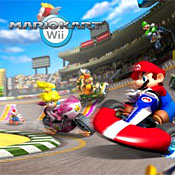 Playmate Pam Horton, Playboy's Gamer-Next-Door, is looking for some gaming competition. Will you step up? This WII Mario Kart Racing tournament pits her against the finalists. The tournament starts one-one-one and works through the brackets. Finalists risk having there hats handed to them by Playboy's #1 Gamer Playmate. This is your chance to enter into the furious battle with a chance to defeat everyone, including Playboy's leading gamer girl, Pamela Horton.

Torunament & racing start at Noon on August 24th.
Online Registration or register at the door
(you must register by Noon on August 24th)
(paid admission into Glamourcon is required)


---
"Game Talk" with Pamela Horton, Playboy's Gamer-Next-Door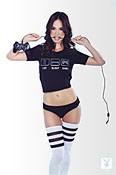 Playmate Pam Horton is Playboy's Gamer-Next-Door and she wants to talk video gaming with you. She has access and hands-on time with many of the latest and greatest video games from all platforms and genres. This long time gamer can also hold court with the classics (video games that is). Hang-out, pick her brain, steal gaming tips and even learn a few strategies. Ask about one of her favorites, "League of Legends".

She may even kick some butts right there at Glamourcon!

Game Talk is from 5pm to 7pm on Saturday August 24th
Online Registration or register at the door
(paid admission into Glamourcon is required)


---


Register For Gaming Events Online Now

All Gaming Have Limited Seating


By using links on the Glamourcon web site, you agree that: Glamourcon may provide, or third parties may provide, links to other World Wide Web sites or resources. Because Glamourcon has no control over such sites and resources Glamourcon is not responsible for the availability of such external sites or resources, and does not endorse and is not responsible or liable for any Content, advertising, products, or other materials on or available from such sites or resources. Glamourcon shall not be responsible or liable, directly or directly, for any damage or loss caused or alleged to be caused by or in connection with use of or reliance on any such Content, goods or services available on or through any such site or resource.
---

Playboy, Playmate, Playmate Of The Year, and Rabbit Head Design
are marks of Playboy Enterprises International, Inc and are used with permission.


---

GLAMOURCON registered in US Patent and Trademark Office.
Glamourcon lips logo are TMs of Glamourcon, Inc
All Rights Reserved
Copyright 2006-2013 Glamourcon, Inc.