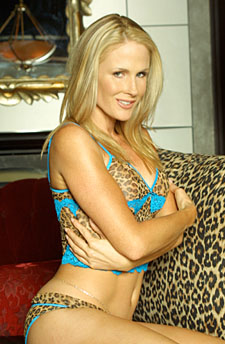 Thank You

Chanel Ryan
Rickenbackers Bar
Tanya & Colin
Pete & Randy



Glamourcon extends a special thank you to everyone who made this interview possible.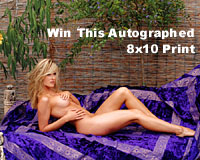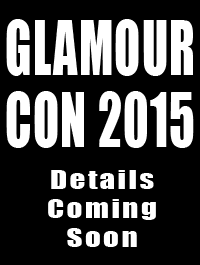 Interview Questions by
Bob Schultz
Photography By
Keith E. Williams
www.Exoart.com



We appreciate feedback
It helps us make a better site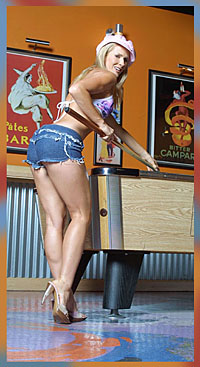 Glamourcon's November Interview - Issue #10

From the windy city, Glamourcon brings you Chanel Ryan. This model and actress took a few minutes from her busy schedule to hang out with us and play a game or two of pool. We even talked a little.
---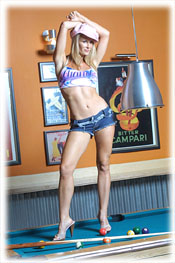 GC: How did you hear about Glamourcon?
Chanel: Glamourcon is legendary! Everybody knows about Glamourcon!

GC: Has Glamourcon been of benefit to you? Would you recommend it to other models?
Chanel: Hell Yeah! Glamourcon Rocks and the guy who runs it is O.K. too!!

GC: You've been to one Glamourcon so far.? Was that enough experience for you to have a Glamourcon story you would like to share?
Chanel: Yeah, I went to this past Glamourcon in Chicago and had a blast meeting all my East Coast fans.

GC: Tell us a bit about yourself.
Chanel: We moved around a lot when in my early childhood due to my Dad's job. I was born in Allentown, Pennsylvania and lived there for a few years. Then we moved to New Jersey and stayed there until I was about seven. Next stop San Jose, Northern California. Same deal after a couple of years moved to sunny Southern California where we ended up!

GC: You seem to be in the right place at the right time. When you were "discovered" as a teenager, had you planned to become a model and actress?
Chanel: Actually I had no plans for my future except laying in the sun working on my tan! I love art (still do) and thought maybe I would have a career as a fashion or interior designer or an artist. Something that let me use my overactive imagination!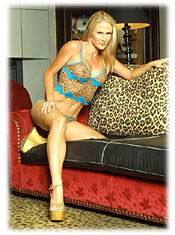 GC: Your resume lists a many different genre in your career? Which do you enjoy the most - modeling, acting?
Chanel: I love acting and it is what I would love to do full time. But I am lucky enough to be a successful model which takes up all of my time for now!

GC: Tell us about your favorite print shoot?
Chanel: Definitely the CHANEL 2004 Calendar! There is nothing like having a vision and making it happen! Being your own boss isn't so bad either!

GC: Which acting role did was your favorite and which did the most for your career?
Chanel: I had a small part in a TNT movie "Wallace" starring Gary Sinise and Mare Winningham. I play a Southern belle named Susie. I was so star struck working with such amazing actors! It's my fav so far!

GC: We are especially interested in the films were you played a leading role. Tell us about them.
Chanel: I haven't been doing as much acting lately as I would like due to my busy modeling schedule, but here's the lowdown on the two most recent: "The Gathering Place" which is a horror film in the spirit of "Evil Dead." I play a model (go figure) shooting on location in a cabin located in a remote part of the forest. The shoot runs late and the photographer misplaces the car keys. We are searching frantically as the sun goes down to find them! What do you think happens next!? On a lighter note I play a very innocent small town girl in a campy coming of age movie "Waiting For The Rocket." My best friend and I live in a small dust bowl of a town and she is obsessed with escaping and dreams of Paris! The movie revolves around our crazy adventures trying to get to Paris!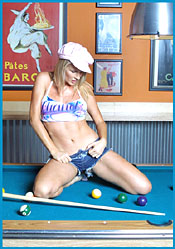 GC: You studied Swing and Salsa dance. Are those your favorite styles or are they "required" in your trade?
Chanel: Swing and Salsa dance - WOW! You guys really do your research! Actually they were a series of Gap commercials which ran a couple of years ago where all the actors were swing dancing and they looked sooo cool so I went and signed up for classes! And Salsa dancing is just super SEXY!

GC: Tell us about your visit to the Howard Stern show
Chanel: The Howard Stern Show was an experience! I survived!! Nothing can prepare you for being interrogated by 6 hostile interviewers! Talk about being in the HOT Seat! You just have to laugh and have fun with it! I taped the show on Friday, September 12 in New York then went to spend some time with my family in Jersey who happened to find out the show was airing on E Thursday, September 18 while I was visiting. Much to my complete embarrassment and horror they called everyone in the family all my Aunts, Uncles, and cousins including my Dad to give them the info! Then I was forced to watch it with my Aunt and Uncle with the rest of the family tuned in. The only thing that saved me was the local Pennsylvania channel 69 WFMZ News ran a story on me that same night so I was redeemed a little!

GC: Would you like to work with Playboy in some project?
Chanel: I am a huge fan of Playboy and would love to do a shoot for them! Hint , hint!!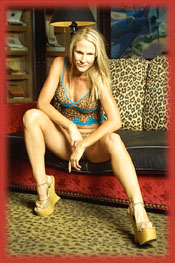 GC: Have you or do you have any plans for video work?
Chanel: Funny you should ask! I am doing a series of exercise videos which will be ready in time to whip people into swimsuit shape for next summer!

GC: What projects are you currently working on?
Chanel: I am working on so many different projects my head is spinning! I am writing a book, sort of a how to modeling book which will feature all sorts of advice and shortcuts I wish someone would have told me. It will also feature stories about some of my own experiences!

GC: What does the future hold for Chanel?
Chanel: Definitely a CHANEL 2005 Calendar! Exercise videos! Books! I'd like to have my own swimwear and workout wear as well!

GC: Tell us about your website, www.chanelryan.com. What does it have inside?
Chanel: Members get exclusive ultra sexy photo galleries, video clips, diary entries, members only wallpapers, movie ratings, and behind the scenes photo galleries.

GC: What advice would you give to models just starting out?
Chanel: Get my book!

GC: Tell us about your passions.
Chanel: Animals! I am always doing pet rescue. Finding homes for stray dogs and fixing feral cats. It breaks my heart to see all these homeless, unwanted and abandoned animals.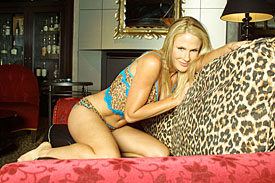 Not to preach but if everyone would fix their pets so many unwanted animals could be avoided! I would love to have a big house in the county someday with a huge yard so all the unwanted dogs would have a place to go - instead of the crazy cat lady I'll be the crazy dog lady!

GC: Do you have a word for your fans?
Chanel: I am so lucky I have the nicest fans! You guys are awesome!!

GC: Do you have any secrets you can expose?
Chanel: I'm not wearing any panties! In fact I'm not wearing anything at all - Shhhh! Don't tell! (editor's note - GULP!)

GC: Thanks for taking the time to hang out with us. We look forward to seeing you again at Glamourcon 33 in LA


| | |
| --- | --- |
| Feedback Helps Us Make A Better Site. Please Take Moment. | |
There will be more interview and additional photos at
www.ChanelRyan.com