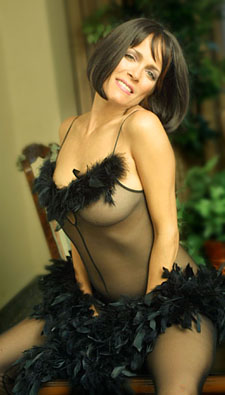 Charlotte Details
Main Web Site:
www.CharlotteKemp.com

Interview Date & Location:
July 4, 2003
Los Angeles


Thank You

Charlotte



Glamourcon extends a special thank you to everyone who made this interview possible.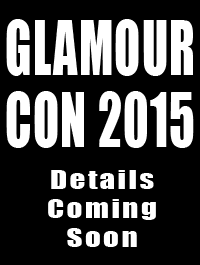 Interview Questions by
Bob Schultz
Photography By
Keith E. Williams
www.Exoart.com



We appreciate feedback
It helps us make a better site





Glamourcon's April Interview - Issue #13

Charlotte Kemp, Playboy's Miss December 1982, founding member of the Playboy Running Team, voted "Best Breasts in the World," entrepreneur and much more, may have just done it all! Check out her provocative and enlightening interview. Oh yeah, and then there's the photos.

"Best Breasts in the World" ... now, how do we get to judge that contest?
---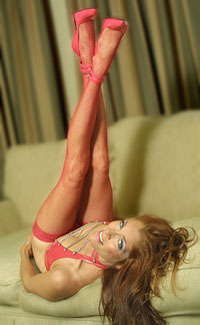 GC: Tell us about the first time you saw a Playboy magazine.
Charlotte: Right before I posed. I never really looked at one before that, never really read magazines. I am a book reader and I was in school.

GC: Where you modeling before your Playboy appearance?
Charlotte: I was modeling in Chicago, Evansville and at Indiana University.

GC: What prompted you to become a model?
Charlotte: I kept getting asked to model and I liked the money and attention without having to say much.

GC: How did you come to appear in Playboy?
Charlotte: A scout had approached me when I was too young and my father flipped, then I moved to Chicago and was still in school when Jill Devries and I became very good friends and roommates. She talked me into it!

GC: What was most memorable about your Centerfold shoot?
Charlotte: Ken Marcus giving me backrubs and the music we played was from Squeeze and was hot.


GC: Did your Playmate appearance open doors? How so?
Charlotte: I was working all the time. I became the first and only Miss Budweiser. I did lots of commercials and, from meeting people at conventions, I did fashion work, posters, and I traveled all over the world. I was named the "Best Breasts in the World" and went to Japan to show everyone there.

GC: Did you hang at the Mansion much? Tell us about that.
Charlotte: I hung out at the Mansion a lot and lived there too, during the end of the fun and wild times of the early 80's. We had fun. Maybe too much!

GC: You founded the Playboy Running Team? Tell us about how that came about.
Charlotte: I love to run and had started running Marathons and represented Playboy in the Denver Intl. Marathon so a friend told me I should start this team to really show that Playmates are more than beautiful women. It was great! We ran for charities and did a lot of goodwill promos for Playboy.

GC: What have you been doing since your Playboy Centerfold?
Charlotte: I have lived all over the world and been with some very high profile men. I have modeled all over the world and I have a beautiful son. I have started three different companies and been moderately successful in my ventures. I have battled an anxiety disorder for years and battled an alcohol problem, too. Both are doing fine now and I am happy to say I don't take drugs for either and am sober and happy.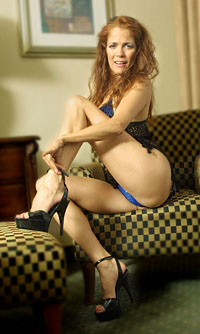 GC: You talk about three new projects in your bio. Can you give us a hint about any of these?
Charlotte: Yes, one is a book that is a tell all which really gives an insight to playmates that people don't get to see. The other is that I have patented products I am going to market under "Lallette Marketing" and am consulting with inventors who don't know where to start or where to go. I want to work with women that need help starting their ideas and projects. The third is a couple of TV shows that I have created that are fun, sexy and will be great for all to see.

GC: Tell us how you got involved in "Frankenhooker" and "Posed For Murder?"
Charlotte: My agent, Marcia Weissman in NYC, knew some people and told them I was available and they wanted a name to use too. It was a win-win situation.

GC: Tell us about your website, www.charlottekemp.com. What does it have inside? What does it cost to join and what do members get?
Charlotte: It has everything you want to know about me, pictures from the Playboy days to now. Fans can buy things, join my chats (which I hear are the hottest on the net) I get down and dirty! I often have membership specials. I will have a live webcam coming soon very soon, which I will strip and do naughty things on camera for my fans. I am developing it further and further and it has only been up for a little over a year so I have a lot to develop.

GC: How do you feel Playmates differ, if at all, from when you appeared in Playboy?
Charlotte: They are not so different. Everyone wants a piece of the pie. I think the quality of women has been drastically different but there are a few rays of hope and beauty.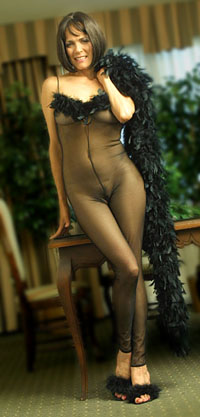 GC: Do you have a favorite Playmate besides yourself, of course.
Charlotte: I have quite a few, Miki Garcia, Suzi Simpson, Angela Melini, Victoria Valentino, Nancy Harwood, Tylyn John, Rebecca Ferratti, Dede Lind, Peggy McIntaggart, Liz Stewart and Shauna Sand. Those are just a few of a lot of great girls that I adore. We are a lot like sisters that understand each other and what is going on!

GC: How did you hear about Glamourcon and when did you first come to the show?
Charlotte: I first came to the show quite a few years ago when I was pregnant. I did not do any until last year and I had a blast - fans were terrific and fun! I had fun with the girls and all and all I had a profitable,fun and relaxing time.

GC: Has Glamourcon been of benefit to you? Would you recommend it to other models?
Charlotte: Absolutely… girls should take advantage of a safe venue to meet their fans and meet other women in the industry. They can make $$ and have fun with their fans and get new fans too.

GC: Do you have a Glamourcon story you would like to share?
Charlotte: I have a fan that is a professional wrestler and he came to kind of yell at me for not getting his favorite picture back to him. Well, I had lost it in a move and we talked and talked and we became good friends and he is one of the only fans that has my home number to call and we are still great friends to this day.

GC: What advice would you give to models just starting out?
Charlotte: Beware and stick to your guns. Get a financial advisor and a mentor in this biz. It helps so much to have someone helping you and looking out for you.

GC: Tell us about your passions.
Charlotte: I am passionate about my individuality, my son, my man, my family and my businesses.

GC: Tell us a secret...
Charlotte: That really deep down, or not so deep, I am a closet pervert.

GC: Wow! Thank you for taking the time away from your projects to give us the great candid interview and photos. See you at the next Glamourcon.


| | |
| --- | --- |
| Feedback Helps Us Make A Better Site. Please Take Moment. | |
You can see more of Charlotte at
www.CharlotteKemp.com