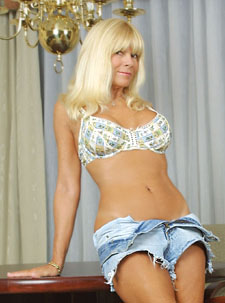 Thank You

DeDe Lind



Glamourcon extends a special thank you to everyone who made this interview possible.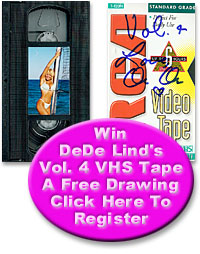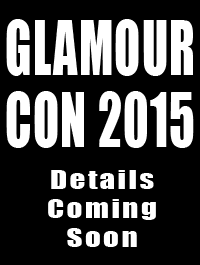 Interview Questions by
Bob Schultz
Photography By
Keith E. Williams
www.Exoart.com



We appreciate feedback
It helps us make a better site





Glamourcon's February Interview - Issue #11
DeDe Lind, one of the most popular Playmates of all time, was gracious enough to grant us this very special interview and photo shoot. From teen star to the August 1967 Playmate to Florida beach goddess, DeDe tells all. DeDe is certainly a Glamourcon favorite!
---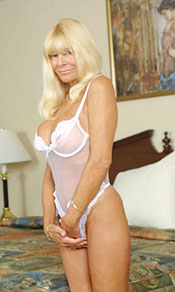 GC: Hi DeDe. Glad you could join us today! How did it all start?
DeDe: I was born in Los Angeles and grew up in Burbank CA. I won a "Better Baby Beauty Contest" when I was a year old and had my first screen test offered to me. My father wouldn't hear of it. Not much came of that except for a few baby print jobs!

GC: What was your first magazine shoot?
DeDe: I was 14 years old when a photographer discovered me at a public swimming pool. He shot a lot of photos of me and I started modeling at this early age. My first magazine cover was "Teen Magazine." I was lucky to grace the cover twice in one year along with inside stories.

GC: Weren't you also on TV?
DeDe: Yes. After the magazine covers, I began to get some TV parts on the "Donna Reed Show" as well as some others, such as; "Leave It To Beaver" and a few commercials. As time went on, I became very popular with the teens fan magazines. I was featured in the inside, on the front and back covers, with famous teen TV stars.

GC: OK, so high school is coming to an end. You are a popular teen magazine model. How close are you to your Playboy shoot?
DeDe: Right out of high school at age 17, I decided to marry my high school sweetheart. I thought my short lived career was over since I was going to have a baby and start a family! We moved down to San Diego, had a baby and played house for about a year! Right after my son was born, we decide to end the marriage. This was time for another career change! After all I was a whole 18 years old and time was passing me by!

My good friend Leon, my photographer, talked me into testing for Playboy Magazine. I landed in the August Centerfold, 1967. This was my start again into the modeling field! I was divorced and had a son to rise. What better way to get recognition and start up a modeling and acting career again!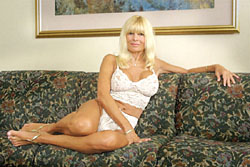 GC: What was the most memorable thing about your Playboy shoot?
DeDe: My most memorable thing about my Centerfold shoot was; the photographer had a Coke on the table instead of a Pepsi. We had to re-shoot my whole Centerfold exactly the same as it was, except we had to use a Pepsi instead of the Coke since Hef (at the time), drank only Pepsi. It was a lot of extra work

GC: How did your Playboy appearance affect your professional life?
DeDe: My Playmate appearance opened a few doors as far as acting roles and commercials. I decided to get married and not have to work! I wasn't very ambitious. I passed up a lot of good things out there. I would do some modeling if it came my way. I modeled a lot for European magazines covers with the famous photographers. But; I didn't want to resume acting… too hard of work! I much rather stay home and ride/play with my horses! Go to our summer home on the CO. River and go water skiing! I passed up many jobs to have fun with my friends and family!

GC: Life at the Mansion. Were you involved in that?
DeDe: In the 70's, I wasn't a Mansion girl since I was married and only went up there for special occasions, such as all of the parties and sometimes for the Friday and Sunday night movies. But, I never got involved with any of the other activities that were going on at that time!

GC: Other memories of the Playboy experience?
DeDe: In 79 I did the Playmate Forever December issue and in the early 80's, I did the very first "Playmate Playoffs," which was a lot of fun. I made my first video for Playboy. That involved my Race Horses at the Santa Anita Race Track with Willie Shoemaker and a beautiful full frontal nude out on a Sail Boat Yacht that made me famous again! (Editors Note: We remember that!)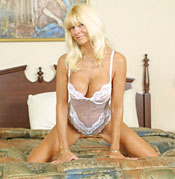 GC: You have been a Glamourcon mainstay for years. How did your relationship with Glamourcon start?
DeDe: In 1985 I moved to sunny South Florida with my husband. After living here for 3 years, we decided to separate and go our own ways. I stayed here and met my boyfriend. He stated shooting me nude in Cancun Mexico on one of our vacations. He said that I was ready for a come back and I was! Little did I know that Debra Jo was going to call me about the Glamourcon Show in a few weeks after my vacation!

This started a whole new life for me, since I heard from Debra Jo about the up coming Glamourcon Show. I needed new photos to sell. I decided to attend my first show in 1994. This is when I got to know Debra better and Cynthia Myers. There were not many of us Playmates attending the show back then, only a handful! But we had so much fun and never knew that we could actually make a lot of money selling our autographs and photos. I say Thanks to both Debra Jo and Cynthia for talking me into coming out to CA for the show! Had Debra not contacted me and Cynthia not talking me into it, I might not ever attended and look what I would have missed out on!

As the 90's progressed, I attended every Glamourcon show. My boyfriend shot all of my photos, which were published inside many different magazines issues. In 1994 Playboy asked me to do a new series called "Playmates Revisited." They saw me at the Glamourcon Show and invited me to the Mansion to visit with Hef and his staff. Soon after that I was offered the Revisited Series, which Bunny Yeager shot since we both live down here in South Florida. Glamourcon was the cause of my upcoming business that I am in today! I was the first Playmate to have a website and to made my own videos. All because of Glamourcon!

GC: So what do you tell Playmates about Glamourcon (as if we didn't know…)
DeDe: I would recommend every Playmate to go at least once to the Glamourcon Show, to get a taste of what it is like and to meet all of our fans. I am sure she will come back over and over! It sort of gets in your blood!

GC: Tell us about your website. What can we see there?
DeDe: I had many websites in the mid 90's but nothing like what I have now! I have worked very hard and it has been a tough go with my new website. Besides all of the competition out there now, it isn't as easy as it once was! But I have the most beautiful website with so much to offer inside my "Members Only Site" that all of the hard work and photo sessions are worth it!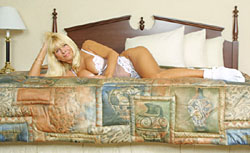 Log on to: www.dedelind.com and enjoy! Check out "What Is New" for a taste of what is in my "Members Only Site" this month! I have a couple Photo Galleries of Special Photos that shows what is in there. The price is very reasonable to join for one month. It is the same price as an 8x10 photo! Only you will be able to view 100's of photos for the price of one! Downloadable photos too for my members! I have Special Galleries of Me and My Girlfriends, Playmates, Playboy Parties, Special Friends, and "My Most Reveling Photos Of All Time!" Which never been published! I update twice a month with 15-20 photos! Send me an E-mail to: dedelind@aol.com and I will tell you why you should join!

GC: Tell us a secret…
DeDe: My biggest secret is I am not an ambitious person except when it comes to working my own business! I love to work for myself. It is the only way of life for me!

GC: Tell us about your passions.
DeDe: I am a very happy laid back person and enjoy my life the way it is today here in sunny Florida! I live across the street from the ocean and enjoy going for early morning swims and boat rides. I like tanning my body in the warm sun. I love taking strolls in the woods with my dog Tasha. I go roller blading every morning that I can. It is the simple things in life that I love to do like watching the sunset with a glass of fine champagne. I love looking at lighthouses walking the shore in the early evenings. These are my biggest joys in my life!

GC: Thanks for the look into your life. I'm sure there are a ton of fans waiting you see you at the next Glamourcon.


| | |
| --- | --- |
| Feedback Helps Us Make A Better Site. Please Take Moment. | |
There will be more interview and additional photos at
www.DeDeLind.com