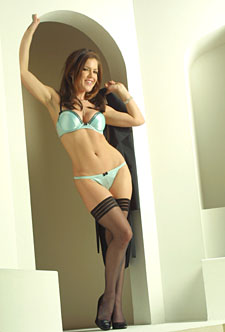 Thank You


Kira Reed




Glamourcon extends a special thank you to everyone who made this review possible.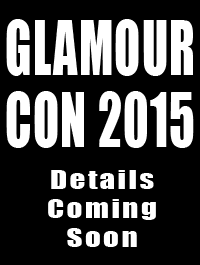 Review & Photography by
Bob Schultz
and his
Mighty Olympus



We appreciate feedback
It helps us make a better site





Glamourcon Reviews - #5

Lights, Camera, Action!

The Glamourcon OTR team was looking for a professional photo studio to capture the essence of our Glamourcon Girls for a recent photo interview. We found just the place while in Southern California.

Creations Models, the same folks that bring you the Asian, Creations Bikini and Christmas Models Expos has a prime photo studio available for rental in Bellflower, CA. Only 20 minutes from LAX, the studio has over 1,300 square feet of usable shooting space with high ceilings photographers need. They even offer professional photo amenities like stands, grip eqiupment, strobes and hot lights.

If Glamour photography is not your thing (perish the thought) and are looking for studio suitable for commercial photography, Creations Studio has both the space and roll-up doors to accommodate table top setups, complete sets, large products and even small vehicles. You can take advantage of their white on white shooting area, some cool inhouse sets including the arches and angles set as seen in Kira Reeds's Glamourcon Girl interview. You're welcome to build or bring your own custom sets as well. The roll-up door makes it easy to move them into the studio. The studio has some interesting furniture which you will be seeing in upcoming GC photo shoots. We even found a box of gardening equipment to use as props.... hmmm....

The models enjoy a private and well appointed dressing room with make-up table and lighting, area as well as a separate powder room. Photographers enjoy a courteous and professional staff that will help in showing you the layout and, believe it or not, excellent free parking!

We found our shooting experience to be extremely pleasant and recommend you check out this studio when you need to shoot in the LA area.

What you need to know:

Creations Studio
10160 Artesia Place
Bellflower, CA 90706
(562) 867-9610

Open 9am to 9pm daily. (off hours can be arranged at an additional charge)
Best of all, the rate is only $30 an hour (min. two hours). (as of 5/25/05)
They accept Visa, MasterCard, Discover and Amex.
Additional rules and restictions are posted on Creations Studio's website

Keep in mind that walk-ins are not accepted as appointments are required. All persons using the studio must be 18 years of age or older and the clock starts as soon as the studio is occupied through cleanup.

For more info, check out the Creations Studio's website. Make sure you tell them you heard about them from the Glamourcon On-The-Road team. And, don't forget to mark your calendar for the Creations Bikini Expo on June 6.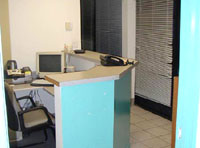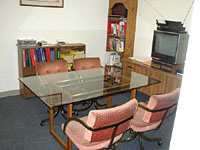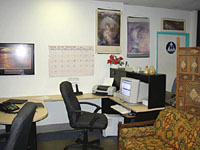 | | |
| --- | --- |
| Feedback Helps Us Make A Better Site. Please Take Moment. | |