You Can Rent This Ad Space

GLAMOURCON 44 in Chicago

August 23 & 24, 2008
Crowne Plaza O'Hare - Chicago
5440 North River Road, Rosemont, IL 60018

(across from the

Donald E. Stephens Convention Center

- 1.5 miles from O'Hare Int.)


Saturday - 11am to 6pm
Sunday - Noon to 5pm
Discounted Parking At The Hotel


SHOW HOTEL & LODGING
Crowne Plaza O'Hare - Chicago
5440 North River Road, Rosemont, IL

60018
Get a great room rate AND free
admission to the show!


Special $93 Room Rate
for our valued fans, vendors & guests!
ROOM BLOCK EXTENDED
UNTIL Aug. 11
DON'T WAIT TO GET A GOOD RATE
AND FREE SHOW ADMISSION!
STAYING AT THE HOTEL ALLOWS US
TO KEEP COMING BACK TO CHI.
Simply show your Crowne Plaza
O'Hare International room key
and the registration envelope it came
in and one day's show admission
is free for each night you stay!
(One free admission per room per day. One person per room.)

Please call the Crowne Plaza directly at
888 642-7344 and ask for the $93 Glamourcon rate or go to
www.ichotelsgroup.com/h/d/cp/1/en/hotel/chiok
and enter the GC8 in the
Group Booking Code

DISCOUNTED PARKING



www.ariagiovanni.com

EXACT CHANGE FOR ADMISSION
WOULD BE GREATLY APPRECIATED

Come join us in the Crowne Plaza's Rickenbacker's Nightclub and
Lounge on Saturday, Aug. 23, 2008, for great food, great drinks and
lots of fun! Meet some of the beautiful models appearing at
Glamourcon. Dance the night away while enjoying special
Glamourcon inspired drinks.
The fun starts at 8 PM. The best part, no cover!
21 years and older only. Brought to you by the Crowne Plaza O'Hare
The following links may contain adult material. You must be at least 18 years of age, desire to view adult material and this material must be legal to view in your location. Glamourcon is not responsible for any content found through these links. By clicking on any link on this site, you agree to this disclaimer.
PLAYBOY PLAYMATES

All Appearances Are Subject To Change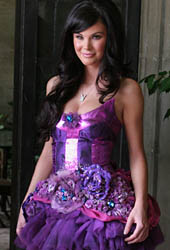 JAYDE NICOLE 01/07
Playmate of the Year 2008
2008 PMOY Luncheon Pics & Review
www.jaydenicole.com
KAYLA COLLINS 08/08
TIFFANY TAYLOR 11/98
JANET LUPO 11/75

DEDE LIND 08/67
CATHY ST. GEORGE 08/82
CANDACE COLLINS 12/79
(Sat. Only)
AJ ALEXANDER 05/08
SPENCER SCOTT 10/07

CHRISTI SHAKE 05/02
HOLLEY ANN DORROUGH 04/06
REBECCA SCOTT 08/99
BRIDGETT ROLLINS 05/75
MICHELLE MCLAUGHLIN 02/08
HEATHER RENE SMITH 02/07
KERRI KENDALL 09/90
ANGELA MELINI 06/92
STEPHANIE LARIMORE 06/06
CHRISTINA SANTIAGO PMOY 2003
MANY MORE TO COME!

This Banner Space Is Available To Models & Vendors. Contact Bob




By using links on the Glamourcon web site, you agree that: Glamourcon may provide, or third parties may provide, links to other World Wide Web sites or resources. Because Glamourcon has no control over such sites and resources Glamourcon is not responsible for the availability of such external sites or resources, and does not endorse and is not responsible or liable for any Content, advertising, products, or other materials on or available from such sites or resources. Glamourcon shall not be responsible or liable, directly or directly, for any damage or loss caused or alleged to be caused by or in connection with use of or reliance on any such Content, goods or services available on or through any such site or resource.





---

Playboy, Playmate, Playmate Of The Year, and Rabbit Head Design
are marks of Playboy Enterprises International, Inc and are used with permission.


---

GLAMOURCON registered in US Patent and Trademark Office.
Glamourcon lips logo are TMs of Glamourcon, Inc
GLAMOURCON is a Canadian registered trade-mark of Glamourcon, Inc.
All Rights Reserved
Copyright 2007 Glamourcon, Inc. & Exoart.com